DENTAL TOURISM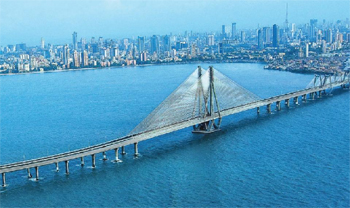 Dental Tourism is an increasingly important segment of the medical tourism market. According to a 2007 survey by Healthcare Tourism International, dental procedures were the most commonly searched terms by American medical travelers looking for medical treatment in other countries.
The standard of care and experience of dental professionals at SPARKLE DENTAL CARE is generally very high. You can rest assured that you are in good hands when visiting us. The use of modern and cutting edge equipment and stringent sterilization practices in our clinic also give more peace of mind. Our sterilization protocol meets International Standards. Your safety is our focus.
India is strategically located in the Asia Pacific region and easily accessible by air from many neighboring countries. India is a hot destination to get that perfect smile at a friction of cost compared to many parts of the world. Dental tourism in Mumbai, India has been popular for many years now, particularly with Americans and Australians.
Not only does Mumbai have loads to see, experience, feel and enjoy; but also there are about 30 holiday getaway destinations within driving range of Mumbai including the scenic Western Ghats, Khandala, Lonavla, Panchgani, Mahableshwar, Matheran, Lavasa, the Ajanta Ellora Caves, the Elephanta Caves, the Karnala Bird Sanctuary, et cetera. Mumbai is also extremely well connected to many exotic and exciting Indian locations like the back waters of Kerala, Royal Palaces of Rajasthan, Taj Mahal at Agra, wild tiger and wildlife reserves in Maharashtra and Madhya Pradesh, endless beaches of Goa and many more.
At SPARKLE DENTAL CARE with our travel partners, will be able to take care of your exciting tour packages. At our place we can arrange for your flight schedules, car rental and accommodation with reputed hoteliers nearby the clinic at very reasonable rates. While you're here for your treatment and if you also want to do a little bit of site seeing; we would love to help you out with local travel arrangements as well.