OTHER DENTAL PROBLEMS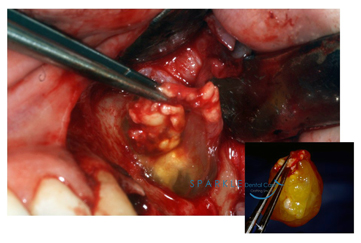 After an informed public that is knowledgeable about the risk factors for oral cancer, the dental community is the first line of defense in early detection of the disease. Historically, it has been difficult to determine which abnormal tissues in the mouth are worthy of concern. The fact is, the average person routinely has conditions existing in their mouths that mimic the appearance of pre-cancerous changes, and very early cancers of the soft tissues. One study determined that the average dentist sees 3-5 patients a day who exhibit soft tissue abnormalities, the vast majority of which are benign in nature. Even the simplest things, such as a canker sore (herpes simplex), the wound left by accidentally biting the inside of your cheek, or sore spots from a poorly fitting prosthetic appliance or denture, all at first examination, share similarities with dangerous lesions. Some of these conditions cause physical discomfort, others are painless. Speak with us; let us clear your doubts and help you know more about this procedure!!!
ORAL ULCERS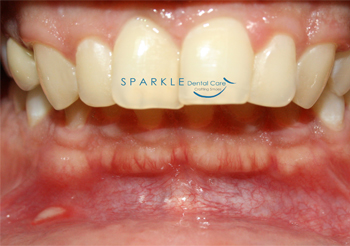 There are a variety of conditions that can cause mouth sores or ulcerations. They range from trauma due to constant rubbing on sharp objects (like a broken filling), infections (cold sores or yeast overgrowth), conditions where the immune system overreacts (aphthous ulcers, canker sores, drug allergies, certain skin-diseases) and oral cancers. These sores can be red and white or somewhat yellow and may or may not be quite painful. Even though there are several different conditions that result in mouth sores or ulcerations, the ulcers can look very similar. It is always advisable to get long standing ulcers checked. Speak with us; let us clear your doubts and help you know more about this procedure!!!
Back to top
ORAL CYST AND TUMORS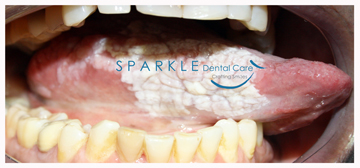 Multiple types of tumors, both benign and malignant, can appear in the mouth and jaw. Tumors and cysts in the jaw often do not have symptoms. They are usually discovered during a routine X-ray. In some cases, swelling, bone pain, numbness, tenderness, and unexplained tooth mobility can be symptoms. Benign tumors and cysts can cause damage to surrounding bone and tissue. Worrisome mouth ulcers, swellings and abnormally colored areas of the gums and lining tissues of the mouth may arise. Warning signs can include ulcers, white patches, mixed red and white patches, or red patches inside your mouth or on your lips. These patches can often become malignant.
A biopsy is commonly necessary to determine if the tumor is malignant or benign. Typically, benign tumors and cysts of the jaw will need to be surgically removed, and in some cases, bone reconstruction of the area may be necessary. Treatment of malignant tumors is dependent on the location and type of the tumor. Often times, treatment can be successful with either surgery, chemotherapy or a combination of the two. Speak with us; let us clear your doubts and help you know more about this procedure!!!
Back to top