SMILE DESIGNING AND COSMETIC DENTISTRY
Smile – your most attractive physical feature!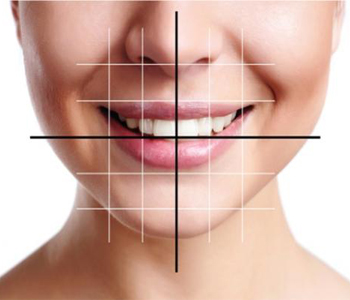 Smile, a person's ability to express a range of emotions with the structure and movement of the teeth and lips, can often determine how well a person can function in society. We live in a beauty conscious society. Not only does the smile add to your charm & beauty but also it has a more important role of improving your self-image and boosts your confidence. Research from the American Dental Association has shown that people consider your smile your most attractive physical feature.
Of all the components of a smile, the teeth play a very important role in creating a perfect effect. It is not just necessary to have good perfect teeth, it is necessary for the teeth to be in harmony with the face, the lip line and the curvature of the mouth. Smiles are appealing and aesthetic when certain broad principles are fulfilled. The teeth have to be in the right proportion, they have to be correctly aligned, they have to be of the right shape, the right color and in harmony with the rest of the face.
Dentistry today has made extensive advances in material sciences to be able to alter, reorganize and reposition teeth. Tooth structure can be today added, reduced, moved, altered in terms of color and texture without any deleterious effects and make it look, feel and behave in the same fashion as natural teeth.
Smile design at SPARKLE DENTAL CARE, is the ultimate collaboration of dental science and artistry that transforms your smile into a true reflection of your self-confidence and beauty. Now, you can have the smile you want and deserve, talentedly designed with a high level of skill and using the latest and greatest cosmetic dental techniques and tools.
Smile design is a multidisciplinary approach which integrates various branches that are important for analyzing, evaluating and treatment planning for facial aesthetics and that beautiful smile. We use a holistic approach and will consider all your natural conditions for having a beautiful smile before the work actual starts. Whatever cosmetic dentistry is needed to help you perfect your smile can be completed right in the comforts of our office. Depending on your personal needs and desires, your smile design may be composed of just a few or many treatments. The end result will be a brand new smile that captures your true personality and charisma, leaving you looking and feeling your absolute best! Speak with us; let us clear your doubts and help you know more about this procedure!!!
TOOTH JEWELRY
Tooth jewelry is much in demand these days in cosmetic dentistry. Popularized by singers such as Pink, Tooth Jewelry is the latest in fashion accessories today. Most are making this style statement not only to add a sparkle to their smile, but also to add zing in life. These tiny designs are great fun and since there is no drilling involved whatsoever, they will not harm your teeth. If you want to make an oral fashion statement, this is a safe way.
Colored crystals are bonded to your teeth by us in the same way as orthodontic brackets. The procedure is very simple and usually takes about half an hour only. The crystals are safe and can be left in place for years if desired; and are also removable without damaging the tooth. The crystals are cemented onto your tooth, the design can be changed several times over and you even have the freedom to go back to your original smile. Speak with us; let us clear your doubts and help you know more about this procedure!!!
Back to top